Relieve Stress & Tension in Neck & Shoulder
If you suffer from tension in your neck, shoulders and upper back, then just 10 minutes with NFlexor will change your life!
Specially developed by a doctor and chiropractor to be the most efficient neck massager available, NFlexor employs an incredible combination of acupressure, occipital muscle stimulation and cervical relaxation to instantly relieve your neck pain.
HOW TO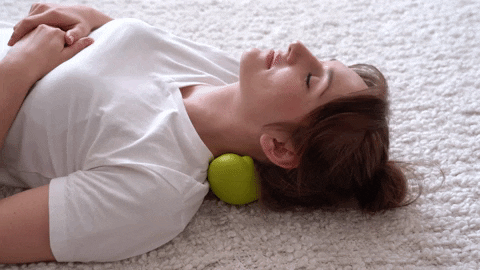 Just like your favorite massage therapists!
Over 8,000 people agree and it raised $750,000 on Kickstarter and Indiegogo. It uses pressure points and acupuncture to release tension caused by knots and tight muscles in your neck, shoulders and upper back.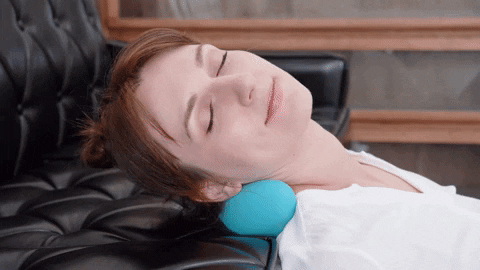 Just rest on NFlexor and move up and down or side to side!
Before bed, rest on to release stress and tension. start your morning refreshed with NFLexor. Rest comfortably in effortless perfect posture.

Restore Your Natural Posture

Through its uniquely constructed design, your spine will stabilized and supported which will re-establish your body's natural posture. This will lead to an increase in blood flow to your brain, neck muscles and shoulders, which instantly begins to reduce soreness while increasing the range of motion in your upper body.
Studies show that optimized posture is directly related to elevation in mood, concentration, metabolism, immune system and more, so the NFlexor's ability to perfect your body's curvature is doing much more than you can ever imagine!
Specifications

Product Dimensions 5.1 x 9.4 x 8.3 inches
Item Weight 1.1 pounds
Shipping Weight 1.46 pounds

Filling: 

Microfiber

Material: 

100% Bamboo Fiber

Made in South Korea
Faqs
Q: "Does It Hurt?"
A:Not really. Those knobs and groves are ergonomically designed to be placed on the muscles knots. NFLexor uses gravity and your own body weight to create the pressure. Nothing Fancy. No electricity, no motors. If you feel the tension or pain using it, it proves that your neck has been holding that much pressure over the years. Use NFLexor regularly on a sofa while sitter or on a bed while rested. It will help your neck release stress & tension.
Q: "Can we take a nap on this neck massager?"
A: Yes, but.. We do not recommend it. It's because constant pressure that's applied for more than 10 minutes on the same spot is never good. It will affect the muscles too significantly in a short period of time. Moderation is the key!
Q: "I have a herniated disc on my neck spines. Can I use it?"
A: NFlexor is designed to relieve neck muscles, not to treat problems or ailments in the neck spines or disc. Treating a symptom is an art. It's like learning how to ride a bicycle. Practice makes perfect. Please do not force your body to change in a short time. Take your time. Be patient. Trust your body. It will take you there.
Q: "Can you use it while sitted?"
A: Yes. NFlexor can be used in any chair with neck/back support. Use it between your breaks. It will give you the very relaxing time by releasing tensions on your neck.
Q: "Can I replace pillows with NFlexor?"
A: Not really.... maybe only for a nap... We do NOT recommend using it too long because it may cause the drastic changes in circulation, pressure, etc in the head/brain, causing headaches and dizziness.